World AIDS Day Reminds the Importance of Awareness
citizen | 11/28/2011, 11:13 a.m.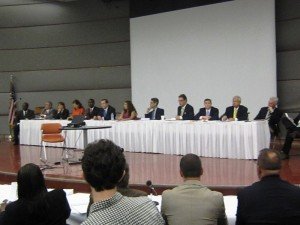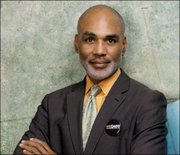 Dec 1 is World AIDS Day. The World Health Organization established the day of observance in 1981. The mission of World AIDS Day is to increase awareness, provide support to those living with the disease and remember those who have lost their battle with the illness.
Now more than ever it is important that individuals know their HIV/AIDS status and educate themselves about the disease.
June 5, 2011 marked the 30th anniversary of the first known reported case of HIV/AIDS.
The Aids Foundation of Chicago reports that African Americans account for a disproportionately large share of the HIV/AIDS epidemic in Chicago. While representing 36.8% of the Chicago population, they represent 59% of Chicagoans living with HIV. Caucasians represented 42% of the population and 23% of 2009 HIV cases, and Latinos represent 26% of the population but 16% of new HIV cases.
AIDS is an acronym for Acquired Immunodeficiency Syndrome which is defined by aids.gov as the final stage of HIV infection. Individuals at this stage of HIV disease have badly damaged immune systems.
HIV is an acronym for Human Immunodeficiency Virus. The virus is similar to those that cause influenza or the common cold; however, HIV cannot be fought by the human immune system unlike a cold. The reason for this is still a mystery for scientists.
In February, the Chicago Citizen interviewed Phill Wilson, founder and executive of the Black AIDS Institute.
Wilson who is HIV-positive said he found the Institute in 1999 to advocate on behalf of black people.
I feel very strongly that at the end of the day, the only people that can save black people from HIV is gonna be black people, he said.
Diagnosed with HIV in 1981, Wilson believes that his HIV/AIDS awareness activism is one of the reasons he is still alive. The fact that I took control of my disease, control of my life, and the fact that by being an advocate, I have made sure I kept myself aware of issues as they have happened I think that my activism also has puts me in places where I have had access to care and treatment, he said.
In August, the Chicago Citizen reported on singer/actress Sheryl Lee Ralphs visit to a local gallery for the launch of an AIDS awareness campaign.
Lee Ralph said that HIV/AIDS is 100% preventable but yet it is a pandemic. She added that many times people do not disclose their HIV/AIDS status because they are not aware they have contracted the disease.
The number one reason why folks dont tell people they have HIV/AIDS is because they dont know they have it. They havent been tested, she said.
The South Side Help Center is a local community based agency that has various programs regarding HIV/AIDS education and prevention.
According to its website, the center was developed to educate the religious community so that they would be sensitive to the spiritual needs of people dying from HIV/AIDS. Today the organizations reach extends beyond HIV prevention and now includes direct care services and a full range of youth programs. For more information about the centers services log on to www.southsidehelp.org
To find a HIV testing center near you log on to www.greaterthan.org
by Thelma Sardin