Bronzeville Monument Planned in Memory of Ida B. Wells
citizen | 11/16/2011, 12:17 p.m.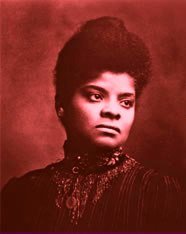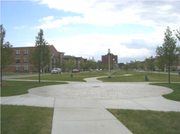 On Nov. 1, the Ida B Wells Commemorative Art Committee announced the development of a monument in honor of Ida B. Wells, an African American journalist, newspaper editor and early leader in the civil rights movement. The monument will be erected in the Bronzeville neighborhood where Wells once lived, worked and raised her family and will be designed by Chicago based sculptor Richard Hunt.
The, idea behind the project is attributed to residents who once lived in the Ida B. Wells housing projects which was demolished in 2002.
A location for the monument has been chosen at the Langley Boulevard median, just south of 37th Street in the Oakwood Shores Community.
The sculpture which captures the legacy of Wells will be at least 20 feet tall with a large base and excerpts of her writings engraved in it. The statue will eventually be donated to the City of Chicagos Public Art Collection.
The committee has been meeting for over 3 years to get this project going, said Michelle Duster, great-granddaughter of Wells and Co-chair of the Commemorative Art Committee. We hope to complete this project in 2012, in order to commemorate the 150th birthday of Ida B. Wells, which is July 16. By that date, we hope to at least have a ground-breaking ceremony.
A second phase of the monument project is to include smaller artistic structures in a park-like setting on Langley Boulevard, all commemorating the work of Wells. The entire project will cost around $300,000.
Ida B. Wells was born into slavery on July 16, 1862, in Holly Springs, Mississippi. She was orphaned at 16 after both of her parents, and a younger sibling died from the yellow fever epidemic. To support her remaining siblings, she secured a job as a teacher. She eventually moved to Memphis where she became a leading journalist and civil right activist. In the early 1890s, Wells was exiled from Memphis due to her outspoken writings. She traveled across the United States, Great Britain and the United Kingdom writing and opposing lynching. Eventually, Wells moved to Chicago and married the widowed Ferdinand L. Barnett in 1895, started a family and continued her activism.
For more information about the Ida B. Wells monument or to make donations towards the project, please visit www.idabwellsmonument.org or call 773-382-6511.
By: Abbra Stiffend