Black-Owned Bookstore Business Suffering
citizen | 11/4/2011, 10:34 a.m.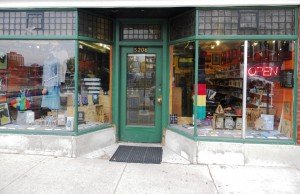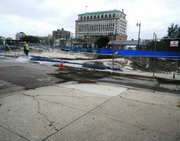 The reconstruction project of Harpers Court in Hyde Park, led by The University of Chicago, is taking its toll on surrounding businesses including Frontline Books and Crafts, one of only two African-American owned bookstores in Chicago.
Frontline began in 1987 on the north side of Chicago as a wholesale company featuring Rastafarian & Pan-African books according to its website. The bookstore then moved to 75th street but after 15 years there, it joined forces with Crystal Power, a business specializing in handmade oils, crystal stones and incense, and opened its current location at 52nd and Harper.
Frontlines future is uncertain however, because of slowed foot traffic and a subsequent decrease in business. The owner of Frontline speculates that his decrease in business is largely in part due to the demolition and rebuilding of Harpers Court.
The construction project has been planned in two phases. The first phase includes a 12-story office building which will include retail space and parking. The second phase includes plans for a 200-room boutique hotel which would include two midrise apartment buildings and a condominium tower. Ultimately, the 1.1 million square feet of land from 52nd to 53rd St. will be refurbished and used as a home for commercial real estate, shopping, dining, and entertainment. The project is expected to be completed in the summer of 2013.
The development in Hyde Park is undoubtedly a major boost for the community, Sekou said. But since the demolition of the buildings and the start of this construction, we have been completely isolated sales are down at least 90 percent and last Wednesday our cash sales only amounted to $15.
With four years left on their lease, Sekou expressed that Frontline cannot afford to see a decrease in customers.
We have cut hours, cut staff and will probably have to continue the staff cuts. How can we survive? Sekou asked.
By Abbra Stiffend