Editorial: Revised Act toughens Consumer Protections
citizen | 5/31/2011, 6:10 a.m.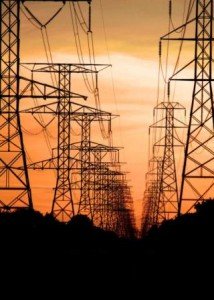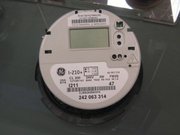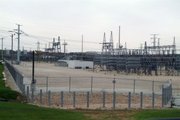 Recently, stakeholders have voiced their opposition to the Energy Infrastructure Modernization Act, which is an overhaul of ComEds 100 year old energy delivery grid. However, since then, the legislation has been revised and addresses several of the issues raised. One of the main concerns voiced by stakeholders was automatic increases to consumers energy bills.
We believe opposing stakeholders are mistaken in their opposition to ComEds energy reform project. The project is not solely to increase the monthly bills of ComEds customers, but to improve the centurys old energy delivery grid.
The revised bill has major benefits for consumers and Illinois residents.
First, the surplus of technological advancements such as cellular phones, laptops and digital music players demand for sufficient and reliable energy to power the gadgets that keep society moving. With a reformed energy grid, customers will be able to use electronic items and not worry about uninterrupted service due to system surges.
Secondly, the new digital grid will be composed of smart meters that wirelessly communicate with ComEd and allow customers to monitor their energy usage. ComEd still uses analog meters which creates a bevy of disadvantages. Under the current analog grid, customers must notify ComEd when they experience a power outage.
With the new smart meters, the electric company will be privy of outages which relate to a quicker reconnection time. ComEd estimates that over 4 million outages can be avoided and hundreds of millions of dollars can be saved with the digital grid.
Lastly, economic development is a huge component of the bill. If the legislation is passed it could generate 2,000 jobs and will include greater economic competitiveness for Illinois.
A service reform of this magnitude requires a significant amount of financial support. The proposed overhaul includes $2.6 billion investment. The money will be used to install smart meters in every home, reform electrical infrastructure and restructure how the ICC regulates utilities. The investment necessitates that ComEd customers support a rate increase of a little more than $3 per month, which translates into approximately $36 a year, $3 a month and 10 cents per day.
On Monday, the House approved the revised bill in a 67-47 vote. The legislation has been objected both by Gov. Pat Quinn and Atty. Gen. Lisa Madigan who both called for more consumer protections. For the bill to become law, it must be approved by the Senate.
The revised bill allows the company to modernize its system while protecting consumers through strong regulatory oversight and it brings stability to the regulatory process.
For every day customers, once the new smart meters are available, consumers could save 10 percent in the first year and 15 percent in the second year, outweighing the initial price increase. Customers will also receive a refund if utilities generate excessive profits.
Another major revision is designed to ensure that annual residential rate increases are held to no more than 2.5 percent on average for the first three years of the program starting in 2012 and continuing until the end of 2014. If that target were exceeded, the new regulatory program created by the legislation would be terminated. There is also six-year sunset on the bill, requiring utilities to return to the General Assembly in 2017 to obtain permission to complete the program.