Costume Jewelry Adds to Fashion
citizen | 5/10/2011, 9:25 a.m.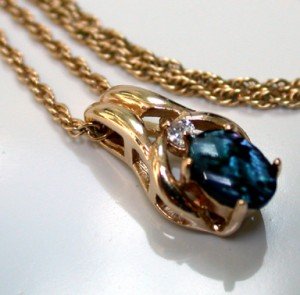 FAMU-TALLAHASSEE In the fashion world, many stylists use costume jewelry to bring out the overall look of the models clothing. Now, women have embraced the concept of wearing costume jewelry for a low cost to accessorize their outfits, which has increased the sales of the jewelry.
Our company started as a 99 cent store that had a variety of items. We noticed that most of our customers were only interested in the costume jewelry we carried, said Beverly Luis, owner of Country Dollar in Tallahassee, FL.
Luis says that her shop has a wide demographic. The company caters to women of all ages and races. This trend is growing quite rapidly. We just opened a new location because the demand for costume jewelry is so high, Luis said.
Young fashion forward women, who cannot afford to buy real jewelry, are becoming trendsetters in the fashion world. I have worn costume jewelry for about eight years. I can afford to buy costume earrings, rings and bracelets at an affordable rate and still be fashion forward, said Mideyah Parker, a Master Cosmetologist in Atlanta, GA.
When my clients sit down to get a haircut, they are inspired by how my hair and earrings make a complete look. Parker says that as a hair stylist, she has to look her best. What goes best with a great hairstyle is the perfect pair of earrings.
Although this trend has reached its blooming stage, not all costume jewelry is safe. Customers have to be careful about what kind of material is in the jewelry as nickel may be present in some costume jewelry. According to the CDC, The most common harmful health effect of nickel in humans is an allergic reaction. Approximately 10 to 20 percent of the population is sensitive to nickel. A person can become sensitive to nickel when jewelry or other items containing nickel are in direct contact and prolonged contact with the skin.
Parker said, I believe costume jewelry gives women like me a chance to show off our fashion skills at a low cost.
Black PrWire