Malcolm X Kwanzaa Observance Program
citizen | 12/27/2011, 10:53 a.m.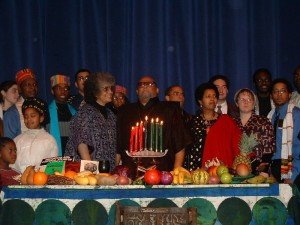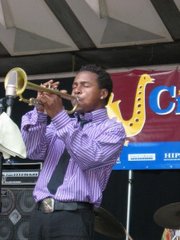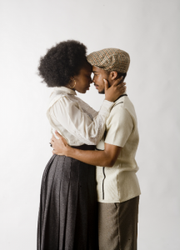 Malcolm X College and the Bolozi Wazee/Shule Ya Watoto (Council of Elders) are hosting the 17th Annual Kwanzaa Observance Program, the largest known seven-day celebration of Kwanzaa in the country publicly held in an institution of higher learning. The event will include performing artists, public speakers, cultural activities, and regional vendors. The event remains free and open to the public.
Date: Dec. 28, 2011
Time: 10am 4pm
Location: Malcolm X College, 1900 West Van Buren Street Chicago, Illinois
Cost: Free
Contact: (312) 850-7152
Info: http://malcolmx.ccc.edu
New Years Eve Old School Mayhem with The Hot Mix5 and The Chosen FewRing in the New Year dancing to House and Old School Music!
The Street DJ crew The Chosen Few meets the Radio DJ crew!
Featuring:
The Hot Mix5: Farley Jackmaster Fun, Kenny Jammin Jason, Mickey Mixin Oliver, Julian Jumpin Perez and Mario Smokin Diaz.
The Chosen Few: Wayne Williams, Alan King, Jesse Saunders, Terry Hunter, Tony Hatchett and Mike Dunn.Date: Saturday, Dec. 31, 2011
Time: 8pm2am
Location: Navy Pier, 600 East Grand Avenue, Chicago, IL Cost: $45; VIP (includes open bar 'til 1am), $120; $10 parking all night at Navy Pier
Contact: (312) 595-PIERInfo: hotmix5chosenfew-efbevent.eventbrite.comRoy Hargrove Quintet
At 36, trumpeter Roy Hargrove has firmly established himself as among the premier players in jazz and beyond. Ever-stretching into more challenging and colorful ways to flex his musical chops, Hargrove has left indelible imprints in a vast array of artful settings. Hargrove has also won Grammy Awards for two vastly different projects. In 1997, Best Latin Jazz Performance Grammy for the album Habana and in 2002, Hargrove, Herbie Hancock and Michael Brecker won Best Instrumental Jazz Album, Individual or Group, for their three-way collaboration Directions in Music.Date: Dec. 28, 2011
Time: 8pm1am;
Location: Jazz Showcase, Dearborn Station, 806 S. Plymouth Ct., Chicago, ILCost: $20-25
Contact: (312) 360-0234Info: www.jazzshowcase.comBlack World Cinema: The Story of Lovers Rock (Chicago Premiere)
Lovers Rock, often dubbed romantic reggae is a uniquely black British sound that developed in the late 70s and 80s against a backdrop of riots, racial tension and sound systems. Live performance, comedy sketches, dance, interviews and archive shed light on the music and the generation that embraced it. Lovers Rock developed into a successful sound with national UK hits and was influential to British bands (Police, Culture Club, UB40). These influences underline the impact the music was making in bridging the multi-cultural gap that polarized the times. The film sheds light on a forgotten period of British music, social and political history.
Date: Wednesday, Jan. 4, 2012
Time: 7:00 pm9:30pm
Location: ICE Theaters Lawndale, 3330 W Roosevelt Road, Chicago, ILCost: $5
Info: www.icetheaters.com, loversrockthefilm.com
Childrens New Years PartyCalumet Memorial Park District will be holding a special New Years Party for Kids on Jan 2. Ring in the New Year with the family by enjoying games, dancing and a movie! The event is for 3rd through 8th graders.
Date: Monday, Jan. 2
Time: 3:00 pm-5:00pm
Location: Memorial Park- 612 Wentworth Ave, Calumet City, Ill.
Cost: $1
Info: www.mycmpd.com