Surgeon General Advocates Healthy Living in Chicago
citizen | 12/21/2011, 1:20 p.m.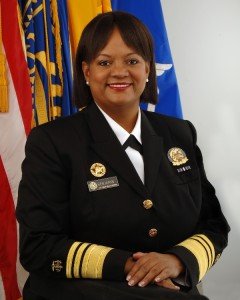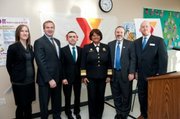 U. S. Surgeon General Regina Benjamin, M.D., was in Chicago recently to promote healthy living. She is working with community stakeholders, business leaders and health care professionals nationwide to encourage Americans to be accountable for their health. On Dec. 7, she visited the McCormick Tribune YMCA in Logan Square to applaud the organizations effort to help make Chicago a healthier city.
Dr. Benjamins visit was also in support of Healthy Chicago, a local campaign spearheaded by the Chicago Department of Public Health to push the importance of vitality.
YMCA and Healthy Chicago have created an alliance with the Chicago Tobacco Prevention Project to expand the organizations current smoke-free facility mandate. Four facilities including the Austin YMCA will be absolutely smoke free by October 2012. In addition, the YMCA will provide smoking cessation classes to help residents acquiesce.
The surgeon general believes that Americas outlook on health care needs reformation to reflect the acceptance of healthy living.
We want to change the way we think about health in this country. That calls for the nation to take a more holistic and integrative approach to community health, everything from safe highways, and work site wellness programs, to clean air and healthy foods, she said.
Moreover, the doctor would like the mission of Americas health care system to change as well.
Our vision is to move our health care system from a focus on sickness and disease to a focus on wellness and prevention. If we want to truly reform health care in this country, we need to prevent people from getting sick in the first place, to stop illness and disease before it starts, Benjamin said.
On Dec. 8, Benjamin met with Governor Pat Quinn and others for the first regional meeting of the National Prevention Strategy. The surgeon general is chair of the National Prevention Council which was created after President Barack Obama signed the Affordable Care Act in 2010.
As chair of the Council, Benjamin along with a group of federal agency leaders works to enhance health and wellness on a national scale. The National Prevention Strategy is the official blueprint for the Council and the goals it plans to accomplish. The Strategy analyzes community health while studying a multitude of influences that effect health including: housing, education, transportation, environment and access to quality affordable food.
Illinois is committed to improving health and wellness across our state, and to working with the federal government to put programs in place to help all Americans lead healthier lives, said Quinn in a written statement. We need to address the factors that cause poor health, such as lack of access to healthy food.
Here are five tips to a healthier lifestyle from The Presidents Council on Physical Fitness and Sports:
1. Take a 10-minute activity break every hour while you read, do homework or watch TV.
2. Choose snacks from different food groups - a glass of low-fat milk and a few graham crackers, an apple or celery sticks with peanut butter and raisins, or some dry cereal.
3. Balance food choices from the Food Guide Pyramid and check out the Nutrition Facts Panel on food labels will help you get all these nutrients.
4. Being active is much more fun with friends or family. Encourage others to join you and plan one special physical activity event, like a bike ride or hiking, with a group each week.
5. Whether you take a physical education class or do other physical activities at school, such as intramural sports, structured activities are a sure way to feel good, look good and stay physically fit.
by Thelma Sardin