Black Women Confront HIV Stigma, Health and Funding Disparities at USCA 2011
citizen | 12/15/2011, 11:35 a.m.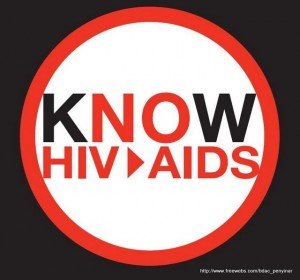 Special to the NNPA from the Black AIDS Institute
This year the U. S. Conference on AIDS (USCA), the largest HIV/AIDS gathering in the nation, targeted its offerings toward men who have sex with men. But during the meeting sponsored by the National Minority AIDS Council, many Black women--from prevention and policy experts to those living with HIV/AIDS--aggressively pursued programming and issues that focused on their demographic.
Its time to mobilize around the lack of funding and resources targeting women living with HIV in the United States," said Amanda Lugg, director of advocacy and mobilization of the New York City-based African Services Committee.
The USCA did a very good job with multiple targets. There was a segment targeting women and I am ecstatic that next years conference will focus on women, said Texas Womans University assistant professor Kimberly A. Parker, Ph.D., M.P.H., C.H.E.S. But we need to do more.
Infection rates among Black women are nearly 15 times higher than those among White women. But while in 2009 Black women accounted for about 30 percent of the estimated new HIV infections among all Blacks," according to the Centers for Disease Control and Prevention (CDC), we dont receive 30 percent of the funding, said Lugg. There is a huge divide between the face of the epidemic and funding for HIV prevention and research. Its very important to monitor how CDC utilizes resources and how the National HIV/AIDS Strategy will affect women.
HIV Rates Rising Among Black Women in Rural States
There are huge disparities in rural states such as Iowa, said Taz Clayburn, community-outreach coordinator at the AIDS Project of Central Iowa. African Americans are only 2.8 percent of the population but 56 percent of our state's HIV and AIDS cases.
We're seeing a huge increase in infections among African-American women in Des Moines, Clayburn added. Its important to link African-American women to care and persuade them to motivate themselves as a priority. As Black women, we dont take care of ourselves--we take care of everybody else first.
Blacks account for 50 percent of HIV infections in rural counties, according the Rural Center for AIDS/STD Prevention, whose research suggests that the rural epidemic may be shifting toward African-American women.
To complicate matters: Since Iowa is considered a low incidence' state, we've lost 55 percent of our prevention funding starting January 1," Clayburn added.
Its a similar story in the southwest, where Blacks are few in number but disproportionately impacted by HIV/AIDS. Blacks are only four percent of Arizonas population but are three times as likely to become infected, reported the East Valley Tribune which adds: The HIV rate for Black women in Arizona is nearly nine times higher than that for white women.
The Black community is very small here, but were targeting resources to Black women and Black men who have sex with men, said Kathy Donner, HIV prevention manager at the Arizona Department of Health Services.
Rod McCullom has written and produced for ABC News and NBC, and his reporting has appeared in Ebony, The Advocate, Colorlines and other media. Rod blogs on politics, pop culture and Black gay news at rod20.com.By Rod McCullom