Mayor Emanuel to Reform Citys Plan to End Homelessness
citizen | 12/6/2011, 3:32 p.m.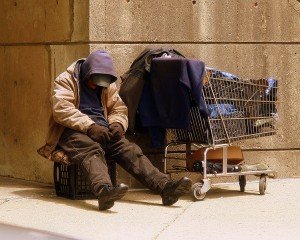 On Dec. 2, Mayor Rahm Emanuel announced efforts to reform Chicagos Plan to End Homelessness in partnership with the Chicago Alliance to End Homelessness.
The original Chicago Plan to End Homelessness was developed in 2002 and has helped homeless Chicagoans transition smoothly from the streets to shelter. With specialized services to assist those in need, the Plan has transformed the shelter system by providing wrap around supportive services that help individuals achieve permanent independence.
Plan 2.0, to be unveiled in spring 2012, will present stakeholders with a research-driven strategy that will allow Chicago to effectively organize resources that afford the greatest impact in averting and ending homelessness.
Chicagos Ten Year Plan to End Homelessness has made great strides in creating a homelessness infrastructure that serves to help our most vulnerable residents regain self-sufficiency and stability, said Mayor Emanuel. But there is still much work to do. Plan 2.0 will build on current achievements while addressing the evolving needs of our homeless residents to provide a more effective strategy for combating homelessness.
According to a 2011 National Alliance to End Homelessness State of Homelessness report, an estimated 14,055 people experience homelessness each night in Illinois. Additionally, 84 percent were living in shelters and transitional housing, while 16% were unsheltered.
The Chicago Alliance to End Homelessness says there are many reasons why people are homeless in Chicago. Many scenarios of homelessness stem from financial crises, health related issues, domestic violence and mental illness.
According to the Alliance, it is especially hard to track homelessness among young people because they rarely admit to being homeless. A 2005 University of Illinois report on homeless youth funded by the Illinois Department of Human Services found that as many as 25,000 Illinois youth are homeless.
Based on the findings of a Loyola University and University of Chicago evaluation of the current Plan, Plan 2.0 will focus on areas of priority including homeless system entry points and prevention; interim housing and rapid rehousing; permanent housing; youth homelessness and employment.
The creation of Plan 2.0 will be led by a steering committee that includes 14 leading stakeholders in Chicagos homeless services system, including the City of Chicago, the Chicago Planning Council on Homelessness, Chicago Alliance to End Homelessness, Chicago Coalition for the Homeless, and the Corporation for Supportive Housing, former homeless services clients, service providers and funders.
Mayor Emanuel also announced that through the 2012 budget the city will support new initiatives to help meet the needs of homeless residents which include:
A second low-threshold youth shelter that will provide twenty beds for young people aged 18 to 24
A day program for chronically homeless adults, offering an array of supportive services such as employment training and mental health counseling to help individuals gain greater stability and self-reliance.
For additional information on Plan 2.0 contact the Mayors office at 312-744-3334.
by Thelma Sardin