Nail Art Made Easy
citizen | 4/26/2011, 1:40 p.m.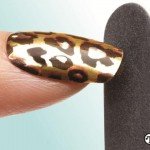 (NAPSI) Making it even easier to dress up your nails is a new kit that contains unique stickers for a nearly instant nail makeover. Similar to the styles of the popular Minx manicureusing a film, not a polish, so there is no smudging, no chipping and no drying timenew Broadway Nail Dress requires no heat for application and can be shaped to any nail. Removing the look is also easyyou just peel them off.
The designs on these Broadway Nail Dress Stickers were originally created by celebrity nail technicians and range from pert plaids to delicate flowers to shiny silver and gold. Theyre available in most major drugstore chains. Learn more online at www.broadwaynails.com and follow the stories on Facebook at Broadway Nails and on Twitter at @BwayNails.