ComEd Plans For Energy Reform
citizen | 4/26/2011, 2:52 p.m.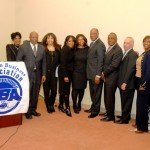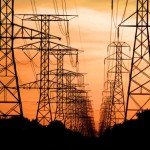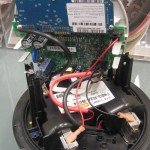 by Thelma Sardin
With increasing technological advancements such as cellular phones, laptops and digital music players, there is an increasing demand for sufficient and reliable energy to power the products that keep society moving.
The current electrical grid ComEd utilizes is 100 years old. The company wants to reform energy delivery to customers with a modernized, digital grid. The new grid will be composed of Smart Meters that wirelessly communicate with ComEd and allow customers to monitor their energy usage.
We want to thank you as business owners [and] community stakeholders. We appreciate you taking the leadership in the community [and] taking the information back to our community, said Melinda Kelly, executive director of the Chatham Business Association (CBA). Last week, ComEd hosted an informational event about the renovated grid in conjunction with the CBA and Cosmopolitan Chamber of Commerce at the QBG Foundation, 806 E. 78th Street. The event allowed the company to meet with community leaders and business owners to help inform the public of the proposed new grid. Kelly added, ComEds goal is to provide cost saving services and that the grid would help update infrastructure.
Several elected officials attended the event including Aldermen JoAnn Thompson (16th) and Willie Cochran (20th), former 28th Ward Alderman Ed Smith and State Representative Marlow Colvin.
Much of the century old electrical grid has not been upgraded since 1970. ComEd says the analog system is struggling to serve a digital age.
We need to modernize our system, said John Hooker, executive vice president, legislative and external affairs of ComEd. We have an analog system, its performing, but this is a digital world.
ComEd plans to execute the proposed overhaul with the Energy Infrastructure Modernization Act (HB 14). HB 14 is a piece of legislation currently under consideration in the Illinois General Assembly that would allow Illinois to make major investments in its electric grid over the next decade so that it can meet the demands of the 21st century economy and changing needs of business and residential customers, according to a ComEd release.
We at ComEd continue to try to be a leader in the community. We need your help, said Hooker. He hopes community leaders and business owners will delegate their legislators to help support HB 14.
ComEd says if HB14 is passed, it could produce 2,000 jobs and will include enhanced economic competitiveness for Illinois. The bill also includes a $2.6 billion investment that will be used over the next 10 years to install Smart Meters in every home, reform electrical infrastructure and reform how the Illinois Commerce Commission regulates utilities.
Under the current grid, customers must call ComEd if they experience an outage. With a new modern grid, ComEd will be notified of outages by the Smart Meters through a wireless signal.
ComEd also estimates that 4.6 million outages can be avoided and hundreds of millions of dollars can be saved with the digital grid.
The new grid does come with a slight rate hike. ComEd says customers could see an increase up to$3.00 a month depending on their energy usage. Hooker described the increase as $36 a year, $3 a month and 10 cents per day.
Some Illinois leaders including AARP Illinois Senior State Director Bob Gallo have opposed HB 14 and say the bill is not as beneficial as it appears. However, the bills sponsor, State Representative Kevin A. McCarthy, is optimistic all Illinoisans will benefit. Just as the Illinois General Assembly was the catalyst for a new era of telecom innovation and customer benefits, the same must be done for our electric infrastructure. I am confident that all parties can come together on a package that has both consumer protections and a mandate to our utilities to invest in Illinois economic competitiveness and growth, McCarthy, said in a release.
For more information about HB 14 or the modernized grid please log on to smartenergyil.com