Citizen 2010 Endorsements
admin | 1/27/2010, 8:34 a.m.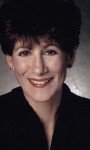 Its a week away before the February 2nd gubernatorial primary election. With early voting, which started on January 11 and continuing through January 28th, some voters have already made up their minds. Others are waiting until Election Day to make a decision. In reviewing past records and performance, the Citizen has released its list of endorsements, starting out with the race for U.S. Senate and continuing through with races for the positions of Governor; Lt. Governor; Secretary of State; Comptroller; State Representative; Cook County Board President as well as elections for judges. Based on this, we hope that voters will use this list as a guide in helping them to make a final decision on February 2nd.
For U.S. Senate: Cheryle Jackson.
Frustrated by a culture focused more on personal ambition than on public service and what she called, ineffectiveness, of former Governor Rod R. Blagojevichs office to bring about real and sustainable progress for the people, Jackson left Blagojevichs administration as former press secretary and brought about change as CEO of the Chicago Urban League. Committed to changing business as usual in state politics, she has remade the Urban League where she has focused on the urgent mission of economic empowerment, a particularly important mission for Blacks who still have not achieved parity in this area. In tough economic times, where minorities have been hit hardest by the recession, Jackson has helped build small businesses through her ProjectNext, initiative and has provided a five-point jobs plan to help get Illinois families back on track. Additionally, she has been an advocate for education reform and has demonstrated her commitment to this effort by suing the State for violating the civil rights of disadvantaged minority children who were being denied equal access to a quality education.
For Congress: Bobby Rush (1st District)
Since his election to Congress in 1992, Rush, a former Black Panther, has continued to work on unemployment and youth violence issues that have plagued his district. Time and time again, we have seen what senseless violence in our communities has cost us. While our young people have been the victims of these crimes, Rush has worked to put an end to the violence. As a co-sponsor of bills designed to curb the flow of guns in the community, he has led the way in teaching students to resolve disputes without the use of violence. He also organized a bi-partisan caucus devoted to creating more jobs for his constituents and has turned his attention towards helping small businesses. By hosting workshops where hundreds of people have been able to gain access to stimulus funding and contracting opportunities, Rush has opened the doors for Blacks who may not have otherwise been afforded this opportunity.
For Governor: Pat Quinn
During Quinns short time in office, he has worked hard to balance the state budget, create new jobs, and create new opportunities for Illinois families, bring fairness to the tax code and reform to state government. Through Quinns jobs initiative, Illinois Jobs Now!, the state has invested $75 million in vocational education at Chicago Public Schools to create opportunities for students in order to make them ready to compete and succeed in the job market. Quinn is also working to invest in community colleges, which he says are the gateway to the middle class for hard-working young students. He has also led the effort to save the Minority Assistance Program (MAP) grants for more than 130,000 lower-income college students to help them continue their education. For many families struggling over how to keep their children in college, this was a real win for students and parents. Quinn has also worked to provide statewide opportunities for minority and women-owned business in construction programs by creating a new position, Director of Diversity Enhancement and named Darryl Harris to the post. Under Harris, Illinois will double the amount of work for minority-owned firms in an estimated $100 million worth of highway construction contracts on the Eisenhower Expressway.