Plans to Ship Out of Avalon Leaves UPS Customers With Fewer Options
admin | 4/22/2009, 2:52 p.m.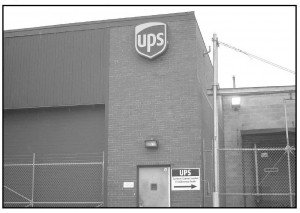 by Lesley R. Chinn
United Parcel Service (UPS) located on 8133 S. Dobson announced plans to closeits doors on June 26 and to reassign 130 employees to other full service staffing locations.
Hundreds of residents in the area will have to use alternative sites at Staples on 7530S. Stony Island and at UPS on 1507 E. 53rd St. where services will be limited.
As a part of the change, Kristen Petrella, a UPS spokesperson said while customerswill be able to ship packages from those alternative locations, they will need to goto full service centers in Harvey, Bedford Park or at the downtown station onJefferson Street in order to pick up packages if UPS attempts to make several homedeliveries but are unsuccessful.
Congressman Bobby Rush said he wants the UPS store to remain open but addedhes pleased no jobs will be lost as a result of the closing. The Dobson site is locatednear his first congressional district office on 79th Street near Langley.
While I am thankful no jobs reportedly will be lost, I am very disappointed toknow my constituents will lose a vital community resource. These are troubling economictimes for U.S. businesses. I am working aggressively as a member ofCongress to help restore sound fiscal discipline to our nations economy.
UPS must identify and effectively communicate to my constituents, as well asthe service area, viable and convenient shipping options available to those whohave come to depend upon this location for their shipping needs. We will communicatethese concerns to officials at UPS, Rush said in a released statement.
In response to news about the closing, Park Manor resident Cece Edwards said,It would be a huge loss on the community. We have customers that live as far as71st and Halsted who would travel to 81st and Dobson before traveling toBedford Park.
The UPS store on Dobson sits in Ald. Michelle Harris 8th Ward, not farfrom her office on 85th and Cottage Grove. Im sure once the economypicks back up, [UPS] may reopen the center, but fiscally its just not makingsense to them, Harris said.